Welcome to Hotel Tomášov
Our luxury 4-star hotel is situated in a calm and peaceful locality with a very good access to the centre. The building offers you a beautiful view of a vast part of the town (Baťa's Skyscraper, Congress centre, Zlín castle) and its surroundings.

Your body and mind can relax in a spa centre where you can find a private wellness, Finnish sauna, showers with a cooling oak bucket, the Kneipp pavement, massage rooms and fitness gym.

Tomášov restaurant guarantees an exceptional gastronomic experience. You can enjoy not only the taste of delicious food but also the view of the Hostýn hills and the region town of Zlín on the outdoor terrace with a relaxation area. The outdoor premises of the hotel represent a perfect place for various social events.
History of Hotel Tomášov
Would you like to spend some time in the place where the history of the famous BAŤA brand was written? Then you are on the right address.

Tomášov was designed for Thomas Baťa by the architect Vladimír Kafka during the interwar period. The functionalist building from 1938 served as an elite school for talented students who were couched to become senior executives and directors of world factories.

The young men were instructed in trading, ethics, foreign languages and sports for gentleman – golf and rugby. The outfit was also very important. The students attended school in black coats, dark striped pants, white gloves and top-hats.

Thanks to a vast and delicate reconstruction from the beginning of the 21st century, the elegance of the premises as well as Baťa's legacy have been successfully maintained. Thus, you can experience the unique atmosphere of this landmark.
Everything for your Comfort...
The superior hotel complex Tomášov will impress you not only by its modernity but also by the peaceful location in the middle of nature, just a few steps from a forest.

For your accommodation, you can choose from thirteen double rooms, three family rooms and one luxury suite. One room is also barrier free.

Our hotel is equipped with a conference room, a trendy restaurant with a vast outdoor terrace, wellness centre with a whirlpool, Finnish sauna, massage rooms, fitness gym and own pharmacy. In the same building as the hotel is the Clinic of Reproductive Medicine and Gynaecology Zlín.



Galerry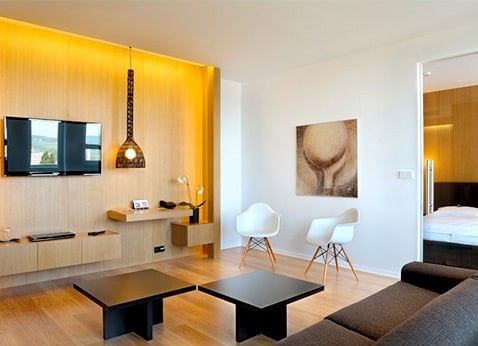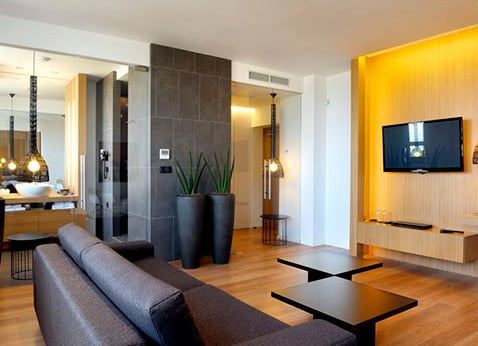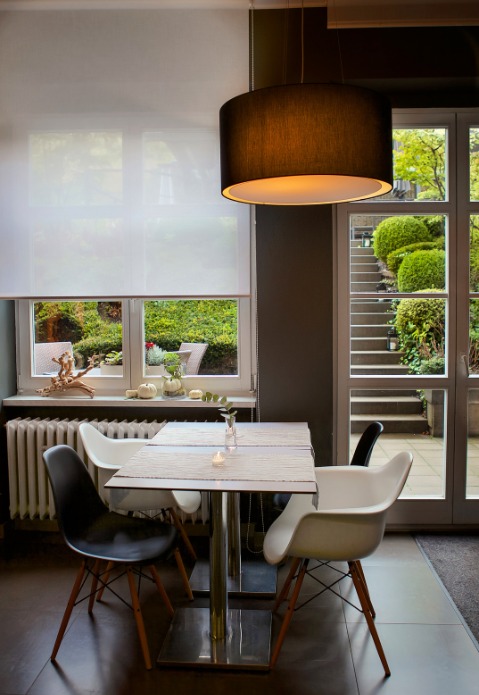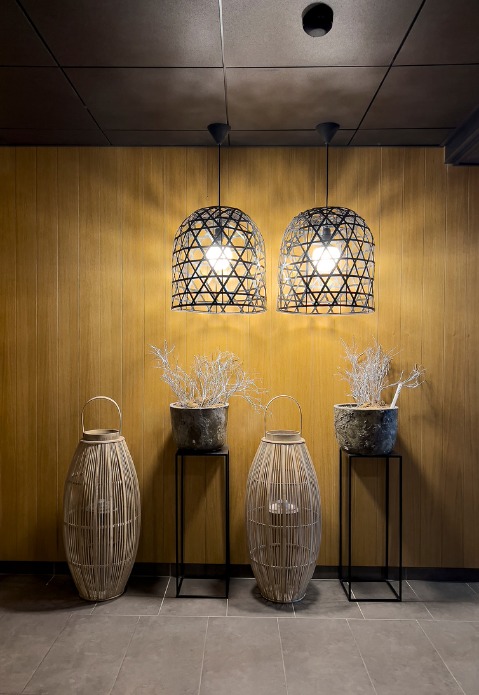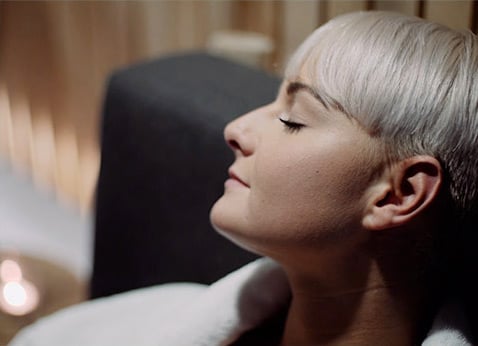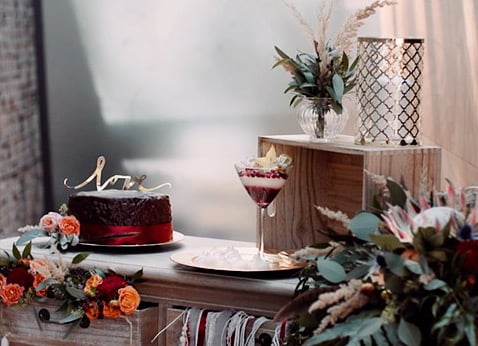 Testimonials
"It is a pleasure to come back there year after year..."
My husband, my son and I are coming from France every year since 2010 for the Barum Rally, and in 2012, we have discovered the Tomasov Hotel. We have been welcomed in a completely new, stylish and calm hotel just above the city center. As my husband is a rally driver, he has very different timing as us, and the reception is always ready, aware of everything and listen to all our needs. My son always have privileged stays at the Tomasov, and I know all the staff always keep an eye on him, they always prepare some toys, and lollipops for him. The rooms are clean, spacious, modern, luminous. A cleaning staff is always working around, special attentions are always in your room when you come back. There is a big parking for visitors. And even it is a clinic, you do not feel it, and our stay is like in a normal hotel. The restaurant is always proposing some daily menus and the prices are really good. We have to say that Tomasov Hotel never failed in answering all our requests, and it is a pleasure to come back there year after year.
"Lovely Tomášov"
I do really recommend this hotel in Zlín. It's up on the hill out of the town but only 10 minutes walking to the city. Reception is open 24 hours, beautiful hall. Clean and organized. The rooms are beautiful. It's quiet and safe. Whether you need help, the staff will arrange anything with directions, transport, finding places, or anything else. Breakfast is a very tasty and fresh, great selection. Lovely and welcoming lobby. Excellent wifi connection. Really good válce for money. Highly recommended.
"Great place to stay, particularly if you are having treatment at the Zlin IVF"
We arrived for three weeks which included treatment at the Zlin CRM. There was ample parking and we have never failed to find a parking space in the hotel car park. When we arrived we were met by lovely and friendly staff at reception. We headed up to our room and settled for the night. The rooms are lovely, they are modern, bright (2 huge windows) and very clean. The wifi (which is free) is absolutely outstanding. We had 2 phones, a laptop, a kindle and a casting device all running simultaneously and we were not disappointed. We were able to stream UKTV live, the wifi was so good!! The TV in the room is a large 42" flat screen mounted on the wall, it had excellent picture quality. The beds were very comfortable, as is standard with a lot of hotels, there was only one pillow, but we phoned down to reception and had another 2 pillows within 5 minutes.
"Great place to stay, particularly if you are having treatment at the Zlin IVF"
We have had a great sleep every night. I have heard a couple of people complain that the bathroom has glass walls, this is technically true, but the glass is frosted and privacy is fine, especially if it is only you and your partner. I think someone said they were worried about staff coming in whilst they were in the shower??? Erm, there is a do not disturb sign and the staff do respect it. Every staff member we encountered from the front of house staff, cleaning/domestic team, kitchen staff and clinic team we friendly, helpful and overall, just lovely to speak and deal with. I had a massage from the in house masseuse. I would highly recommend it. She was absolutely amazing!!!!! The food was lovely, but the menu is very limited, which can be a little monotonous if you are here for an extended period, but all the food the served was done exceptionally well and was very tasty. I would recommend this hotel to any one for any purpose, however, for those having treatment at Zlin CRM, it makes the whole experience, excellent. Currently they are building a spa in the basement, which I am gutted I never got to use, but I think once it is completed this great hotel will become exceptional!
Contacts
Hotel Tomášov****
U Lomu 638, 760 01 Zlín
Česká republika
The hotel is operated by: ZM - TECH s.r.o.
Grohova 117/21, 602 00 Brno, IČ: 25551868
Upon your request, our receptionists will gladly provide information about bus and train connections, airline information and other possible means of transport.
Payment cards
VISA MASTERCARD
We accept VISA and MASTERCARD.
We do not accept American Express card.
Region of Zlín and Luhačovice
Zlín and Luhačovice is a region of unusual contrasts. A unique functionalism and Art Nouveau architecture of Luhačovice on one side and Walalchian cottages, traditions and folklore of southern Walachia on the other. Sumptuous castles in Vizovice and Zlín-Lešná are in sharp contrast with medieval castles in Brumov-Bylnice, Lukov and Malenovice.